I realise that in the November editorial I began the first of a few instalments, looking at concepts and principles which are tied to the word "language" and its permutations. However, as this month's instalment of Sprachspielen falls in December, which is dominated by thoughts and celebrations of Christmas and looking forward to the New Year, I am going to take a brief pause from looking at the theme, which we started last month.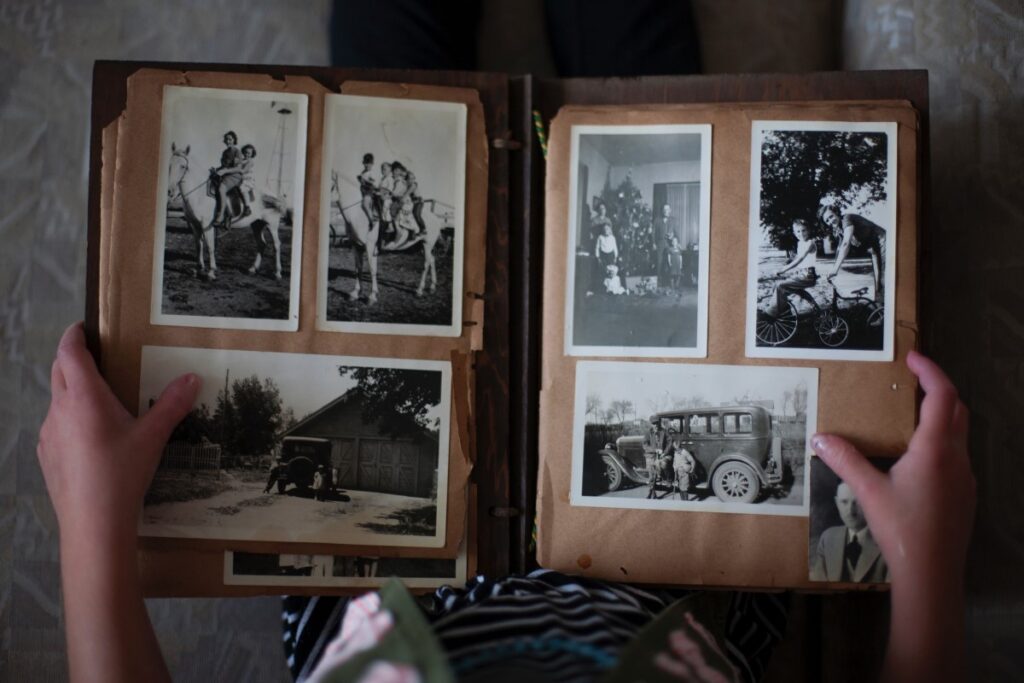 This month, I would like to take a look at the word "legacy." "Legacy" is an interesting word. It's the sort of word whose meaning we all know by intuition or experience, but if pressed we might find it difficult to give a proper or succinct definition of it.  I suppose that in the technical, legal sense a "legacy" is something left by the will of an individual after his/her death to those who remain and are named in the will, whether in terms of funds, property or even personal possessions. Often, however, we use "legacy" more generally to refer to what we leave behind when we're gone, those things which demonstrate the reasons or contributions for which we are remembered, or hope to be remembered. These can be tangible things like a building, an invention, an institution, even descendants themselves, or they can be more intangible things such as an idea or ideal or character quality, etc. As we get older, I think that many of us begin to think about our own legacy, "What am I going to leave behind when I die?" or "How will I be remembered, when I'm gone?"
Ordinarily at this point, I'd be writing a significant amount and in great detail regarding the etymology of the word "legacy" (it's of Medieval Latin origin, by the way, in case you were wondering), its numerous semantic permutations, and how the term relates to our ministry. However, I'm not going to do that. Rather, I'd like to tell you a story. It's a story that starts in Southern Illinois in the United States and ends up in the Far East of Russia with a couple of stops along the way. In terms of chronology, this story will also move around a bit. So, please, try to keep up.
Our story begins with a girl named Mary in Southern Illinois in the USA, who was born in the mid 1920s. When Mary was 13-years-old, she moved to the farm, which would be her home for the rest of her life. She attended Galilee Baptist Church, where she developed a love for God through salvation and also His mission to the nations. It was also where she would meet the young man, whom she would marry and with whom she would birth and raise seven children. Over the years, her love for the Lord and missions continued to grow, as did her service in that area. Mary and her husband taught the young boys and girls at Church in missions education through the Girls Auxiliary and Royal Ambassadors groups. Mary was greatly involved in what is now known as "Women on Mission" (previously known as "Woman's Missionary Union" or WMU), leading her local WoM group well into her 80's, as well as teaching Sunday School into her 90's. Though never having an abundance or excess of money, she and her husband would economise and make financial choices which allowed them to give generously to missions, particularly the annual offering for foreign missions called "the Lottie Moon Christmas Offering." Her children remember seeing Mary faithfully spending time in the Word each morning, and praying daily for the missionaries, who were listed by name in her Missions magazine. Her generosity and love of missions were infectious and made a lasting impression on her children, especially her daughter, Audrey.
At this point in the story, we will skip a generation to Mary's grandson and Audrey's son, Kent. From a young age, Mary sensed that her grandson, Kent, was special. Audrey passed along to Kent, what she had observed and received from her mother: a love of Jesus and a heart for the nations. From a young age, Mary and Audrey both had an intuition about Kent. There was something different about him. Kent showed even at a very young age that he had embraced what he had received through his family. Early on, he placed his faith in Christ, began to minister through his gifts in music and sports, and more to the point began to express an interest and involvement in overseas missions and ministry.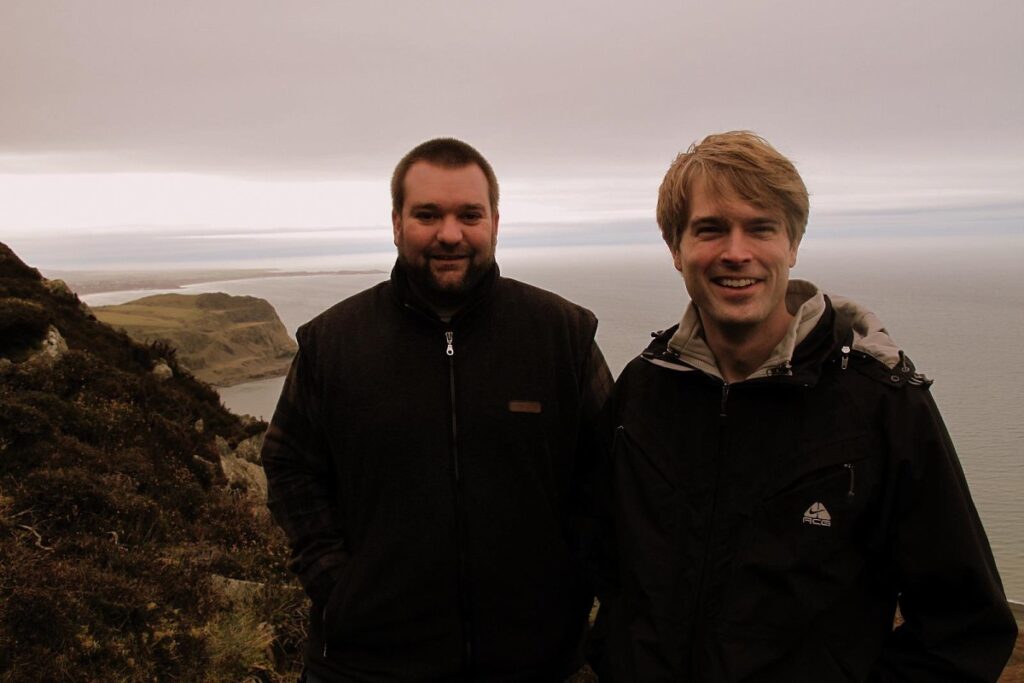 Kent's path intersected with my own, when he came to serve in Wales as a Journeyman missionary fairly early in my own time in Wales back in the early 2000s, spending three years with us in Wales. When Kent arrived, he seemed quite quiet and unassuming. Quickly, however, we became acquainted with his extraordinary sense of humour, humility and love for people. Kent was involved in local Church ministry, as well as Christian camps, particularly with children and young people. In those ministries, he interacted with and positively influenced scores of Welsh children and teenagers, most of whom are now themselves married with children of their own. Kent also had a great love and aptitude for the Welsh language and spoke it with a startling proficiency and fluency. During his time in Wales, all who met Kent were influenced by him positively and in so many different ways. Upon his return to the USA after his assignment in Wales, Kent continued to serve in ministry in local Churches in America. However, he always maintained a profound interest and active involvement in overseas missions through various projects and mission trips to China, the Czech Republic, and especially his beloved Wales, just to name a few. Sadly and surprisingly, Kent passed away in May of this year due to COVID-19. Kent's passing was an unexpected shock to his mother and family, his new bride, Porsha, his Church, and everyone in so many places around the world, who knew and loved him. The Lord used Kent to touch so many lives through his ministry over the years.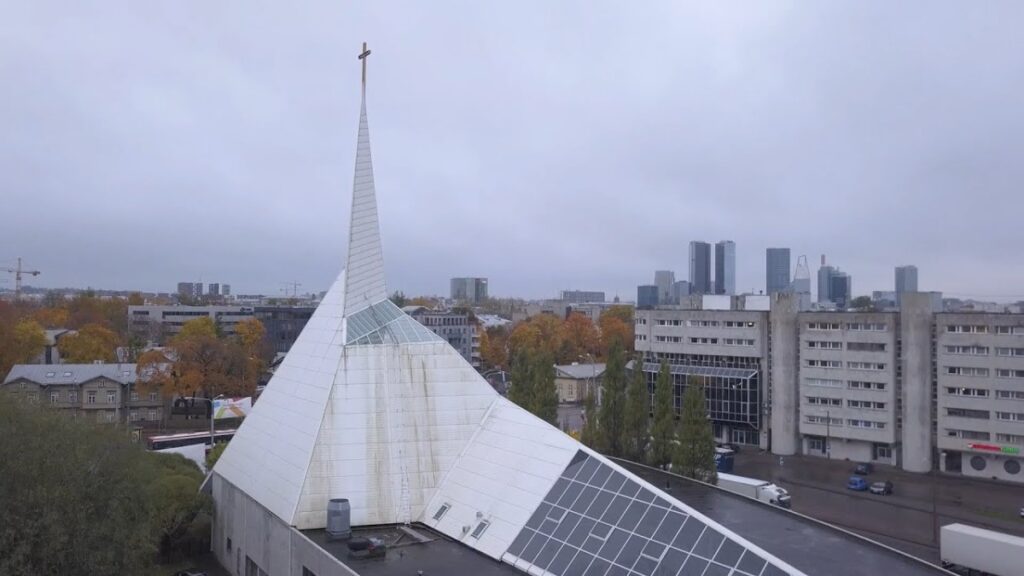 At this point in the story, we need to jump both in chronology and space to another time and another location, namely a year or two ago and shifting location to the Russian Far East and Estonia. For a few years now, we have been developing a relationship, which has now grown to a formal partnership, with believers in Estonia, who have undertaken a missionary responsibility for those people groups in Russia, who speak one of the Uralic (Finno-Ugric) languages, which are related linguistically to their own language, Estonian. This vision fits perfectly with our own, namely to reach speakers of the indigenous minority languages across Europe and through their heart languages. As a result of these connections, the Lord opened a door of partnership with the Baltic Methodist Seminary in Tallinn. Due to increasing restrictions on the activities of Evangelicals in Russia, it is now necessary for Evangelical Christian ministers and missionaries there to have some kind of formal, theological training and certification in order to continue to serve in ministry and missions. For those who are from or serving among these indigenous minority language groups, the vast majority of them do not have these qualifications. Consequently, in discussions with our ministry partners in Estonia, we at Linguæ Christi felt that one way that we could help in this work would be to establish a Missions Scholarship Fund in order to assist pastors/missionaries from Russia and other countries financially through scholarships in order to come to the Seminary in Estonia for their necessary training and certification, because the Seminary offers their courses through the medium of Russian (in addition to Estonian and English), and Estonia is open and free, with no restrictions on Evangelicals. As these discussions progressed, we even had the name of a candidate for the first recipient of support from this new Mission Scholarship Fund. He is an indigenous Evenki pastor in the Far East of Russia, who has been doing Church planting among indigenous language groups (Evenki, Yakut, Dolgan, and others) there for many years. He needs training and certification in order to continue to do this important missionary work among language groups, which otherwise would have little or no access to the Gospel in their own languages. Linguæ Christi's Board of Trustees was scheduled to meet in May of this year anyway, and the formation of this Mission Scholarship Fund to help native pastors and missionaries among minority language groups in Russia was one of our agenda items. The proposal to set up such a fund passed unanimously in our Board meeting. However, one of our trustees suggested an addendum to the original proposal.  We had heard of Kent's passing just days before, and we were all still in a bit of shock and mourning. With Kent also on our minds in the middle of our Board meeting, one of our Trustees proposed that we name this new Fund in Kent's honour and memory. Given Kent's love of Jesus, the Church, missions to the nations, and even theological education, this seemed a perfect, if not providential recommendation. The addendum was also accepted unanimously, and the Kent Burchyett Missions Scholarship Fund was born. We immediately began to publicise this fund for donations.
We jump in our story once again, this time to Kansas in the USA and to the present time. Audrey, who is right in the middle of this story, as Mary's daughter and Kent's mother, has for many years exercised that legacy of faith and love of missions through her own activities and generosity. She and her family have been supporters over the years of me personally as well as many of our ministry initiatives, not to mention being a recruiter and promoter for us. Audrey and her family were struck with personal loss yet again in 2021, when at 95-years-old, she lost her mother, Mary, the young girl at the beginning of this story. Unknown to her family, Mary had been saving over the years in order to be able to leave a financial legacy (in the technical/legal sense of the word) to her children. When Audrey received this legacy, she immediately felt the Lord leading her to give a significant portion to this Missions Scholarship fund in honour of her son, Kent, and she has followed through in obedience to the Lord's leading. This donation to the Fund is substantial and  enough to enable us to help with scholarship funds for the first recipient of this scholarship for the first two of his three years of study.  We are grateful both for the obedience and the generosity shown through this gift.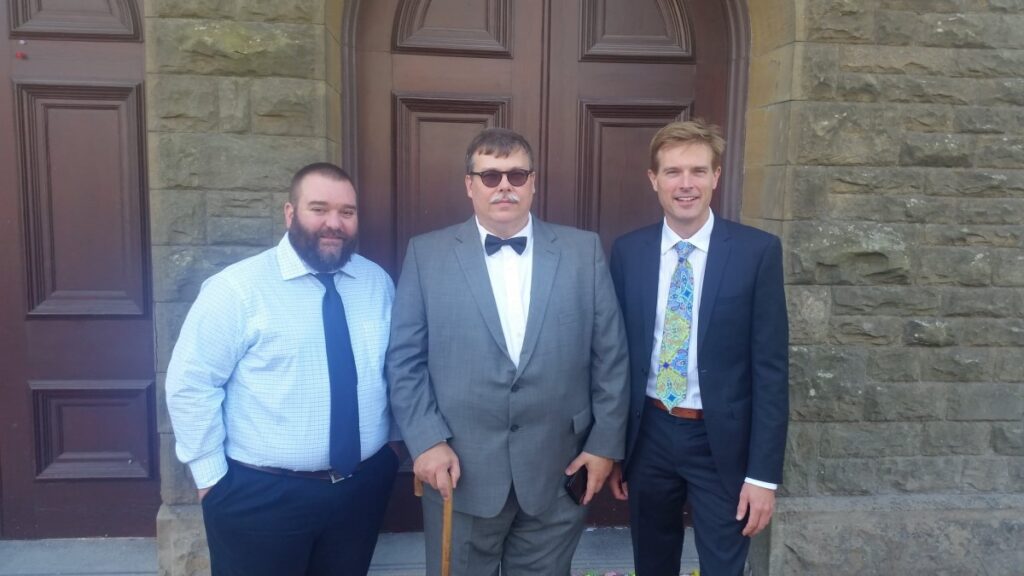 Well, "Here ends our story," or rather I should say, "here ends part 1 of the story." The rest is "….to be continued."
To me, rather than a succinct and technical, and, yes, perhaps dry definition or explanation of the term "legacy," I think that this story is a living picture of what "legacy" really means. Of course, the story actually does speak of the technical or legal sense of the word, because an inheritance is a part of it. But I think that it really speaks more about the intangible elements of "legacy" – how things like love, faith, missions, and generosity can be passed from one generation to another, crossing spans of time and geography with the potential to be an ongoing force for good and the Good News, and whose end is unforeseeable. I wonder if Mary, as a young girl learning about missions in Galilee Baptist Church in a farming community in Southern Illinois, had any inkling that through her daughter, grandson and beyond, a nomadic, reindeer-culture people group in the inhospitable world of the Siberian Tundra, speaking a language totally unfamiliar and unknown to most of us would have access to the Gospel, because of a native missionary or pastor, who is able to share the Good News of Jesus with them in a way that they can understand? I wonder if Mary, faithfully teaching about and giving to missions, had any inkling that through this legacy and chain of faithfulness, joy, and love she and those who have been influenced by her might actually have a part in the fulfilment of this prophetic and heavenly vision "Worthy are you to take the scroll and to open its seals, for you were slain, and by your blood you ransomed people for God from every tribe and language and people and nation." (Revelation 5:9)  Even if in the future the details of this story might become lost to us in the sands of time, they will be remembered eternally by our Heavenly Father, and those who have been eternally impacted by these actions.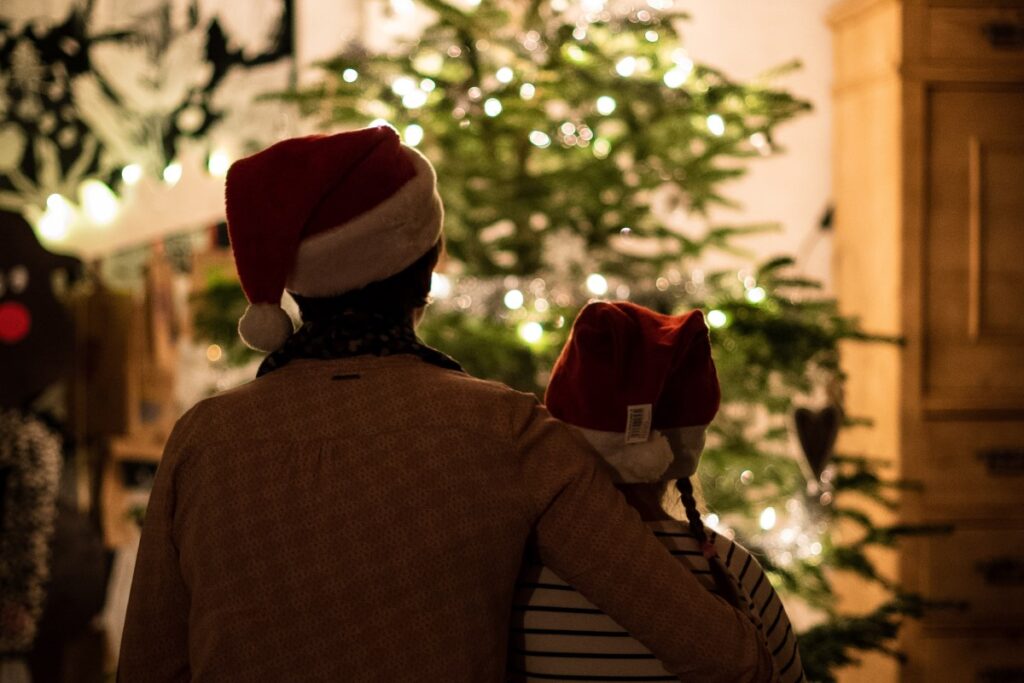 Christmas time is an appropriate time to think about what we choose to emulate and what we want to leave behind as our own legacy, both tangibly and more to the point with those intangible qualities of character and example. After all, do we not give gifts at this time of year as a reflection of the One, who gave the greatest gift imaginable: Jesus (John 3:16)? Do we not pass on these habits of generosity to our children, grandchildren, and beyond? Imagine, however, the impact both on them and those they help, if we pass on the gift of giving itself, much as Mary from our story did? Some years ago, I saw a video interview of a father and mother, who, instead of spending a lot of money on really expensive gifts for their children, gave them fewer and less expensive personal gifts, but also gave to each $100 in cash for the express purpose of giving it away to help others. The testimony of these children in being given the resources and the encouragement to be generous to others was unforgettable. What a legacy! That toy we give to them for Christmas may break or pass out of use, but the gifts of love, faith, and giving are priceless, irreplaceable, and eternal in implication. This Christmas what are we giving to those around us? How are we influencing them for the Kingdom, through our own example of love, a heart for the nations, faithfulness, and generosity? For what will we be remembered, when we are no longer physically on this earth?
I pray that we will choose a spiritual legacy as our Christmas present both to those near and to those across the world. I pray that by our choices we might have a part in making the angelic proclamation at that first Christmas a reality for our friends and families as well as for those people groups across the world, who have yet to hear this eternal and life-changing message: "Fear not, for behold, I bring you good news of great joy that will be for all the people. For unto you is born this day in the city of David a Saviour, who is Christ the Lord." (Luke 2:10-11)