This post comes from one of our short-term project participants during Summer 2023.
This summer Linguae Christi hosted a youth choir from Dawson Memorial Baptist Church in Birmingham, Alabama. Around 160 youth and sponsors toured North Wales to sing in chapels, schools, and concert venues. Through singing, they had the opportunity to share about the love of Jesus and how He had changed their lives.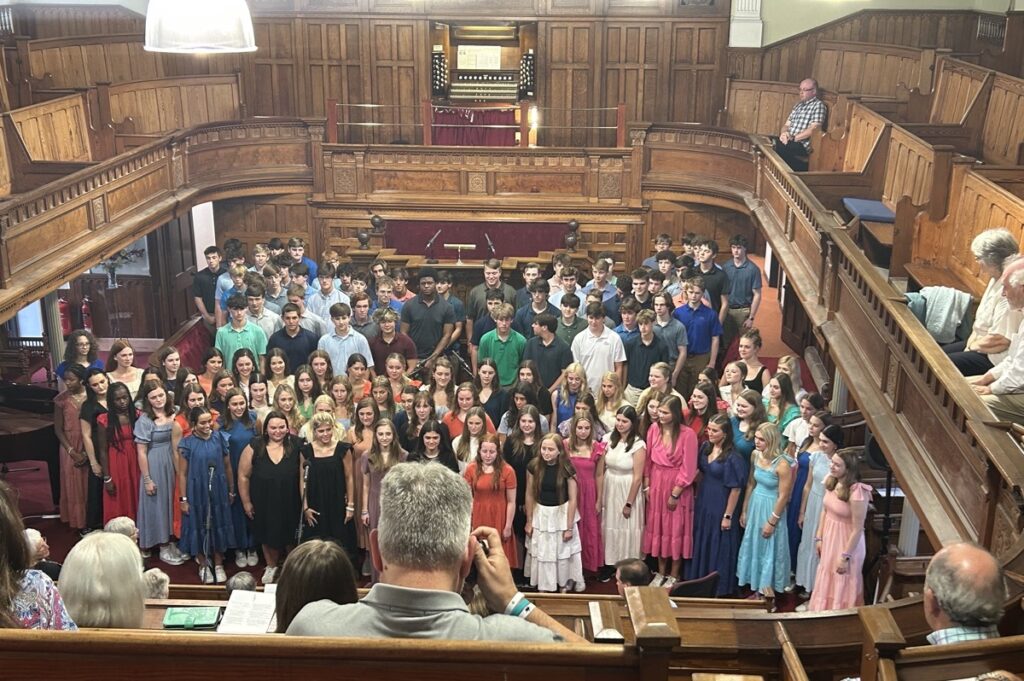 For some in attendance, hearing the music reminded them of the love God has for them and it lifted their spirits. For others, it was a chance for the Holy Spirit to stir hearts with the knowledge of His presence; that He is real and wants to be a part of their lives. Not only did the students sing, but they also got to share the plan of salvation using bracelets that they would then give away to Welsh students. This happened after concerts as well as during free time where they interacted with other teens.    
For many Dawson students, the experience was an eye opener to a culture slightly different than their own and an opportunity to think about missional work—whether it be summer missions or long-term missions. 
We have planted seeds for people. We can't take them home with us, but the work we have done in Wales will pay off. I know that even when it feels like you're in a tunnel and can only see the dark, Jesus is the light. 

Jesse
I spent time with a young girl who asked, 'Where have you been my whole life?' I recognized it was Jesus she was missing. She wanted to have what she noticed in us. 

Azarea
We surprised people when singing in Welsh, and saw the benefit of singing in their language—it's what they know. Taking the time to learn The Blessing allowed us to connect with people in a deeper way. 

Maddie
To continue our work once we return home, we can make prayer a habit. I know it's not in my power to change their situations and I can't save these people, but I can trust in Christ, knowing that it is in his hands.

Mack
Several students have already shown interest in returning to Wales in the future to be a part of Linguæ Christi's work.  Other students began to realise that they can share about Jesus no matter where God places them, whether it is in their classroom back home in the U.S. or on the mission field.