Despite a busy September with all of the house moving activities, Andy, Cam and I made a quick trip to the Basque Country and also Catalunya. Given that Daniel, Martu and Iker were leaving at the end of September and I had to be out of the house on the 15th, we made a window to make the journey down to those autonomous areas in what would most commonly be understood as Spain (a problematic understanding for many of the people with whom we serve, who are Basque and Catalan speakers, but perhaps a necessary one for you, the readers).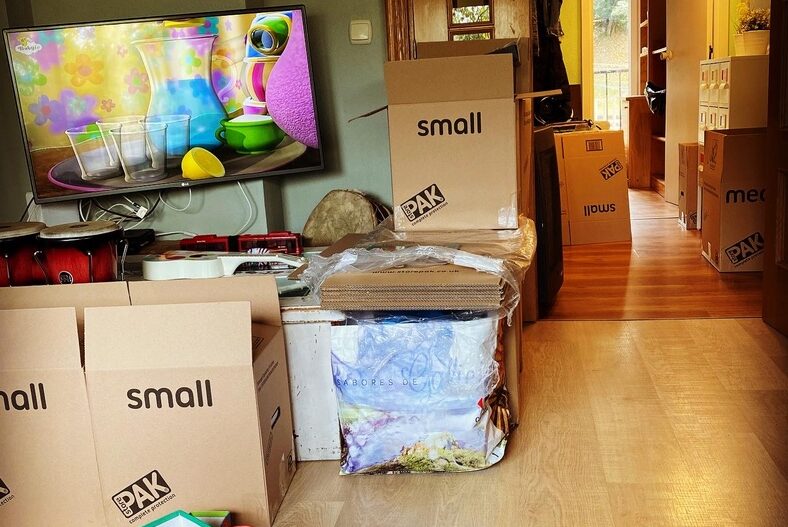 We drove because we were also transporting a number of moving/packing materials to assist Daniel and Martu with their preparations to return to Argentina. About a third of our time was spent in France, primarily because we had to go through France to get to the Basque Country and I'm just not able to drive several hours a day over several days as I once was. However, the primary goal was the Basque Country.
Basque Country
Due to COVID regulations, we had to arrange our own accommodation, which we were able to do eventually through AirBnB in a very Basque-speaking village not too far from where our friends and colleagues live. We were able to have a number of meetings with Daniel's family as well as our other partners with Kale Argia, the Basque-language ministry there—almost always involving delicious food and/or coffee. We were able to spend two days helping Daniel and Martu in packing their belongings and also transporting a number of things to a recycling centre (having my car turned out to be very useful). It was a blessed time together and an opportunity to express our appreciation to Daniel and Martu as well as strengthen the ties with our ministry partners, who will be continuing with the work. Here are a few photos from that time together.
Catalunya
The primary goal of this trip was to visit with our colleagues and ministry partners in the Basque Country. However, since travel has been so limited and this was the first time for me to be anywhere in Spain for a couple of years, we decided to try and re-connect with some potential ministry partners in Catalunya, regarding ministry and Church-planting in Catalan among Catalan speakers.
Back in the Autumn of 2019, I made a visit to Catalunya to make some new connections for networking and partnership with Catalan-speaking believers in Barcelona as well as in La Bisbal d'Empordà. These meetings though preliminary were also very positive. We discussed the possibility of my returning in the following Spring to speak with pastors about Catalan-language Church planting as well as returning in the Autumn to La Bisbal to look at developing more of a field presence there in partnership with a small group of local believers. But as we know, the COVID pandemic hit, and it was impossible to follow-up with these possibilities. As it had been nearly two years since my last visit and I was about to be gone for six months, while this close (in the Basque Country), we took the opportunity to try and reconnect, even briefly, with our new contacts in Catalunya.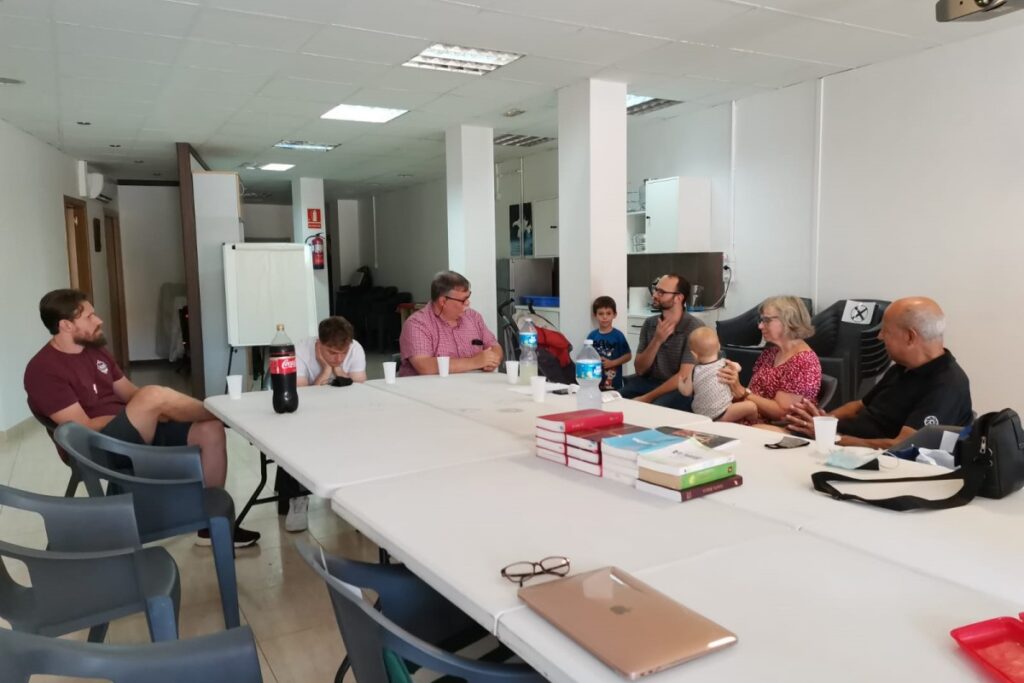 Though we were not able to arrange to meet with our contacts in Barcelona, as we had hoped, we were able to meet again with our friends in La Bisbal d'Empordà. It was good to see them again. They shared a good deal about their current situation and plans for the future. The Lord really blessed us in our time together. One big blessing was in the area of communication for our meeting. As it happens, I do pretty well at understanding Catalan and do not really need much translation or interpretation, when listening to Catalan speakers. The problem is that my speaking ability in Catalan is no where near my ability to comprehend. However, at our meeting I was introduced to a new member of their group, who is fluent in Catalan, but originally from Romania. Consequently, when our Catalan-speaking friends were sharing, no translation was necessary as I could understand them, but for my responses I was able to share what I wanted in Romanian, which was then translated into Catalan. Later a Catalan-Canadian missionary joined our meeting, and he was able to translate from English into Catalan, when needed. Consequently, we had some excellent and productive interaction.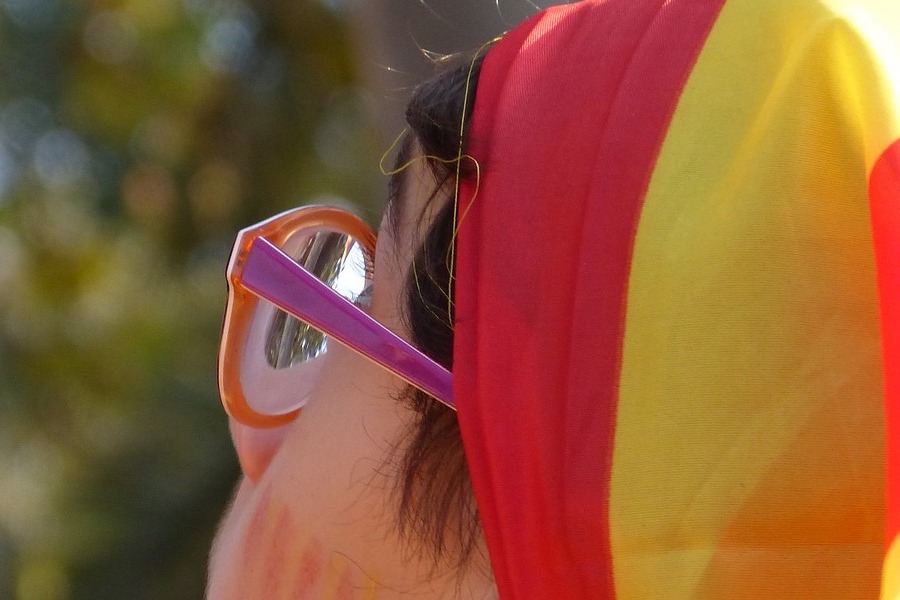 As they've asked us for help in moving this Church plant forward through personnel, we will be working with them and also mobilising to place a small team of missionaries in the area to do Catalan-language work. We will be looking for Spanish-speaking believers in other areas of the world, who would be interested in praying about moving to the area through Linguæ Christi, learning Catalan to fluency, and helping to establish the work that is begun in La Bisbal, and developing it into a starting place for planting new, Catalan-speaking Churches in other towns and villages in that area, which is predominantly Catalan-speaking. Please, pray for these opportunities, as we develop this partnership. Read an earlier blogpost to learn more about opportunities to serve in the Basque Country and Catalunya with Linguæ Christi.