Basque is a language isolate and its provenance is unknown; for our purposes, we've grouped Basque with the Ibero-Romance languages. Communities of speakers reside in Euskal Herria, the Basque Country, which covers an area that includes a number of provinces on either side of the western border between Spain and France. The focus of Linguæ Christi's work is on communities where Basque is spoken most; these tend to be communities nearer to the coast.
Quick facts for Basque speakers
| | |
| --- | --- |
| People Group in their language | Euskaldunak |
| Language in their language | Euskara |
| Language Affinity Group | Ibero-Romance Languages |
| Primary location where speakers live | France and Spain |
| Primary dialects | Biscayan, Gipuzkoan, Upper Navarrese, Navarro-Lapurdian, Souletin |
| Trade language | French and Castilian Spanish |
| Number of speakers | 750,000 speakers in France and Spain |
---
Examples of Basque speech and song
---
The Bible in Basque
The New Testament was first translated into Basque in the wake of the Protestant Reformation in the late 16th century. The translation was undertaken by a Joanes Leizarraga, a Catholic priest who converted to Protestantism. The translation was sponsored by Jeanne d'Albret, Queen of Navarre, who was a leader of the Hugeunot movement in what would later become modern-day France.
The first full translation of the Bible in Basque was published in the mid-19th century. In 2008 a new translation of the Bible was completed by an interconfessional team of Biblicists sponsored by the United Bible Societies in partnership with the Catholic Church. This version features a formal register of Basque (Euskera Batua).
---
Linguæ Christi and Basque speakers
In 2018, Linguæ Christi's founder, John Robinson, first met with Basque-speaking believers whilst visiting contacts in Galicia, the Basque Country and Catalonia. At this time he first met Daniel Scott and learned plans to establish Kale Argia, a Basque-medium evangelical church—the first of its kind. The church came about through the partnership of two families in the province of Gipuzkoa and through the prayer and support of many in Spain, Argentina, the UK and the U.S. Daniel and his wife Martu have since become a part of the Linguæ Christi team and together pray with us for similar opportunities in other parts of the Basque Country.
Opportunities to join us in the Basque country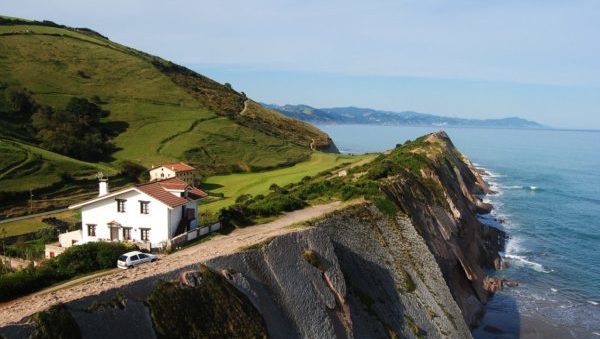 Euskara Discovery Team
This team will explore the Basque Country in Spain to meet Basque speakers and perform initial research, media collection, prayer and missional conversations. Linguæ Christi wants to establish long…
News from our work with Basque speakers