Last month I greeted you under unusual circumstances (I was in London travelling at the time), and I will continue that trend in this month's letter. I can greet you most heartily from my home in Talysarn, North Wales, where I have been in a precautionary 14-day self-isolating quarantine, after having return from the travels I mentioned last month. This was required by new UK government requirements for people, who had been in a few specific countries in the 14 days prior to entry into the UK. As it happened, I was in two such countries before my return, which is the reason for my quarantine.
However, I am happy to report that I am well and looking forward to be able to leave my house in a few days; though, if there's anywhere to go by that time remains to be seen. I want to thank you for your interest in what God is doing among speakers of indigenous minority languages in Europe. Thank you for your prayers for this ministry, and the many other ways that so many of you support this vision and mission.
Update on the COVID-19 pandemic in Europe
Before I jump into a bit of an update about what has been going on over the past month, I thought that I should give a brief update on our situation in the UK (and other places in Europe) regarding the COVID-19 situation, especially for those of you living outside of Europe.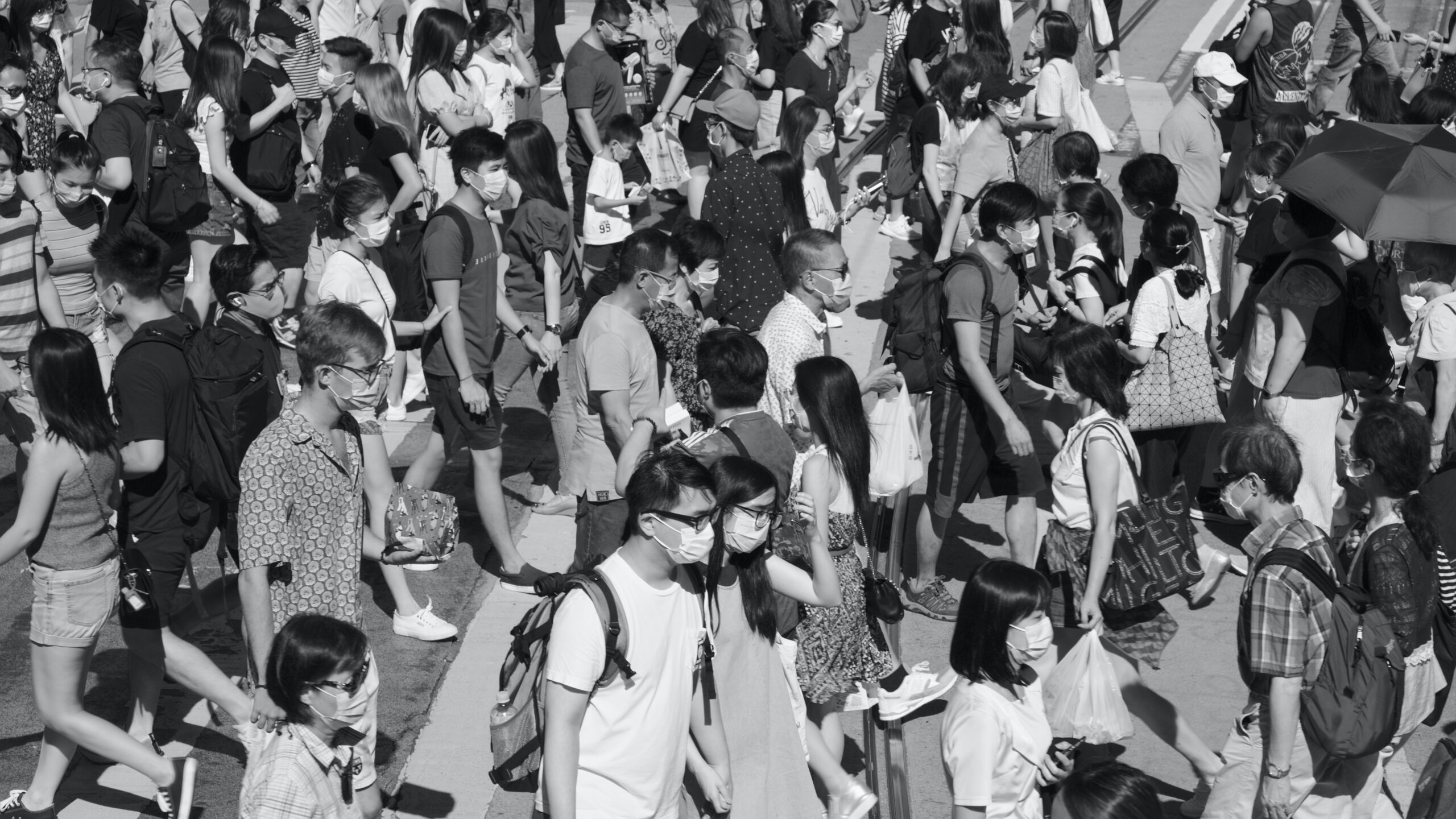 By the end of July, because things seemed at least to be fairly stable with the COVID levels here in the UK, little by little they began to loosen some of the more draconian measures at the height of the infection rates here. As you know, until just recently, the UK had the highest death rate from COVID in Europe. The loosening up of some of these measures was very much welcomed, and this is what enabled me to go on my trip in August. However, even as early as the beginning of August, the situation began to deteriorate in other European countries, passing that threshold of 20 or more new cases per 100,000 of the population. This rise is why the UK government changed some of its rules for entering the UK from certain countries. During this time, the UK, like other countries in Europe, began to see a rise in cases. At first it was slow and fairly manageable, but over the past two weeks we have spiked again here, and we ourselves are now past that 20 per 100,000 threshold.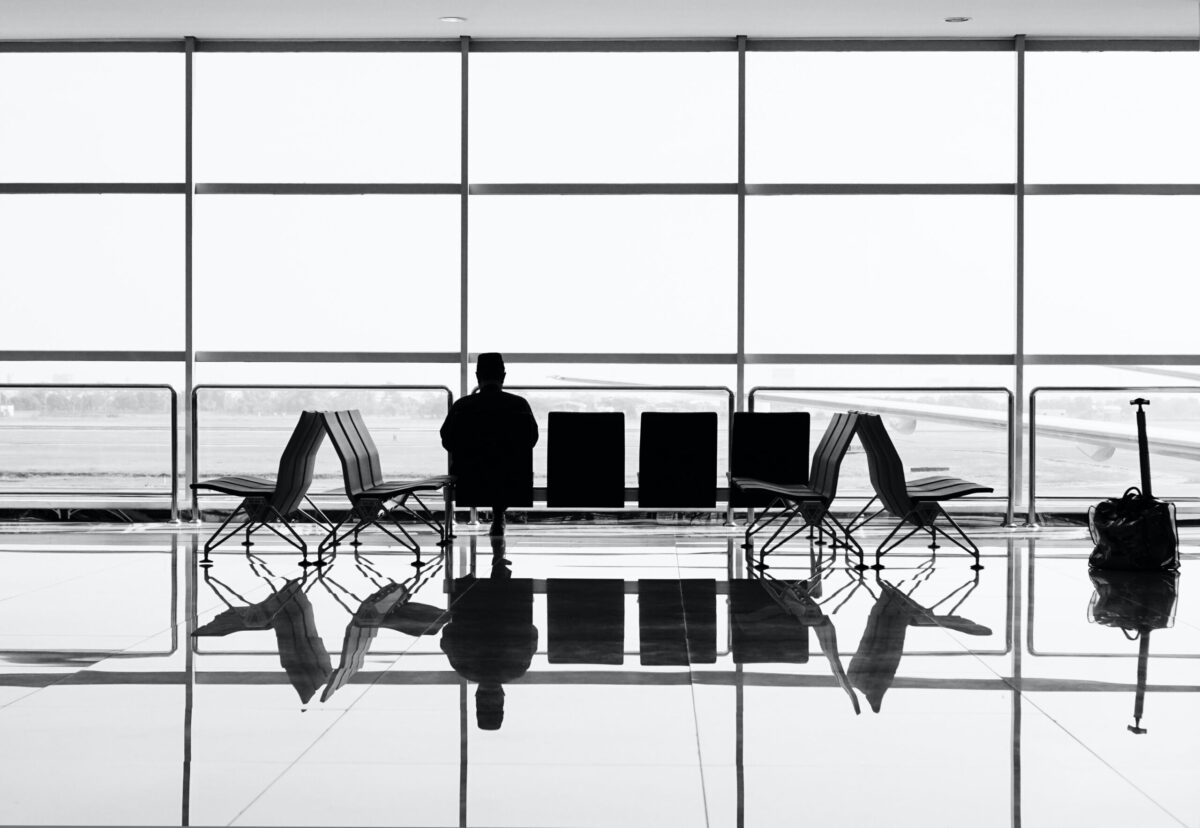 We are not yet back to a full, national lockdown, but there are new local lockdowns popping up all the time. It also means now that a number of countries will now put similar restrictions on people arriving FROM the UK. This affects travel in other parts of Europe, which is an important part of my role. I currently have some important meetings planned for October, but with each passing day the likelihood of being able to go through with those is diminishing, and it might be necessary to push those meetings to the new year. Please, pray for us as once again we try to learn to navigate these challenges.
However, I would like to mention a couple of things that have been going on during August. First, I'd like to speak about what happened during my recent trip to the Continent. I had a few days of R&R at the beginning, which was much needed after the several months of lockdown. However, the highlight of the trip and that related to our work was during my time in Italy. The linguistic focus of this trip was on Ladin (Dolomitic) in Northern Italy right in the middle of the Dolomite mountains. Ladin is one of the three Rhaeto-Romance languages, which as the name suggests are their own branch of the Romance languages. There are areas, which are the heartland for Ladin. These areas are basically found in five specific valleys. The map below shows these valleys.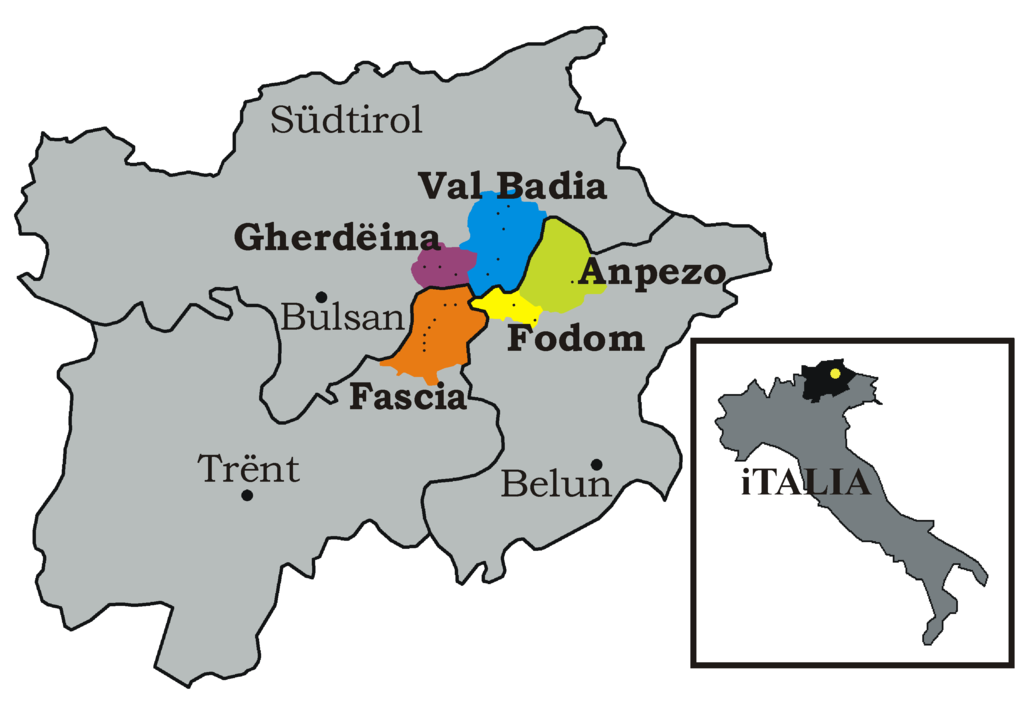 I was concentrating my time in the Val Gherdëina (Gardena Valley). The only clear expression of Evangelical Christianity that we've been able to find in the language is a small but dedicated house group of ladies, who love the Lord and want to see their valley and all the Ladin speakers reached with the Gospel. They have some connection with a German-speaking Evangelical Church outside of the Ladin-speaking area (in the city of Bolzano), which has been a spiritual support to them as well, and the house group is somewhat under their watch care, though the distance is an issue. I met with one of the representatives of this group, when I was there in December 2019, and they invited me to return to spend more time in the area to speak with them and to pray together.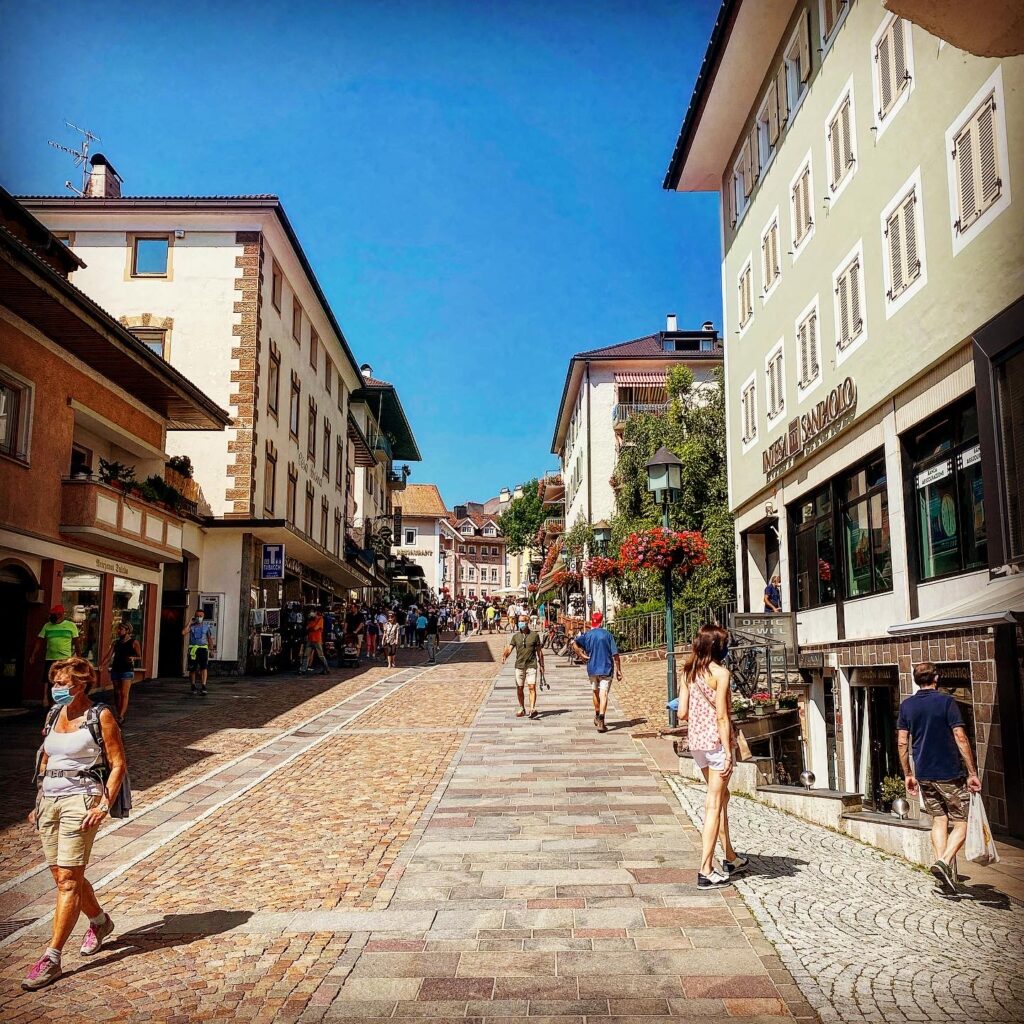 During my time in the area in August, I had several opportunities to meet with the group. They even asked me to share a Bible study with them (I had to do it in Italian, as my Ladin is pretty much non-existent at the moment). I was not able to meet with anyone from the German-speaking Church in Bolzano this time, but we are all keen to come together to meet the next time I'm in the area.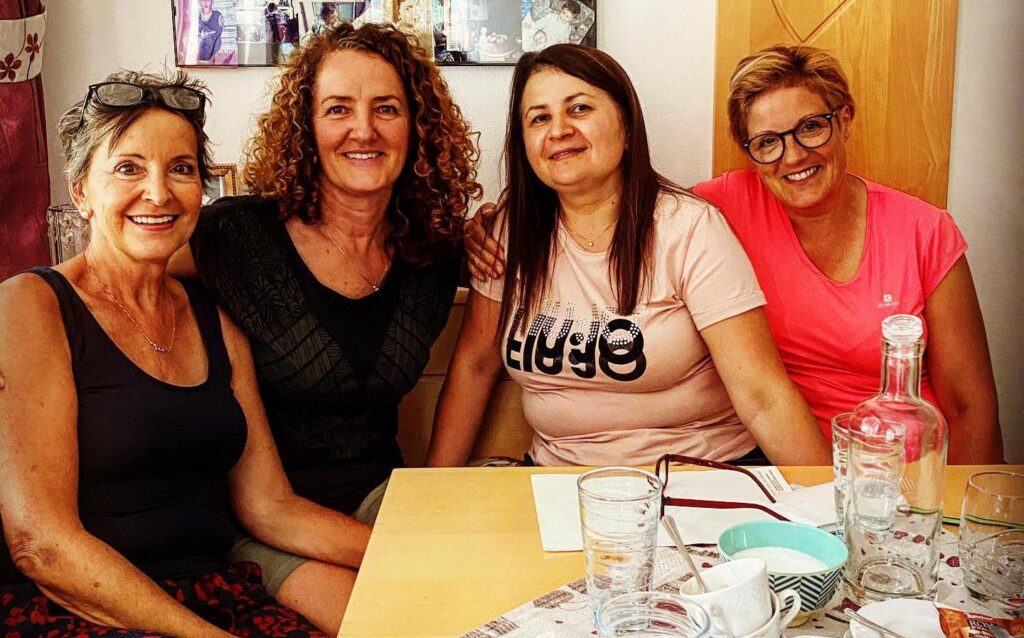 At the end of our time together this time, they really wanted some help with trying to plant a Church in their area hopefully in partnership with the German-speaking Church a bit closer to them, asking us to help them to develop a plan and also perhaps to send some long-term missionaries through Linguæ Christi to work alongside them, taking a point position in Church planting. I am working on developing some ideas for them to consider, as we look forward to the next steps. But, these are exciting developments, and we are already thinking of how to find and recruit long-term missionaries to come to the area with us, preferably already speaking either German or Italian before coming, which would mean they'd only have to learn one language after arriving on-field: Ladin. Please, pray for these ongoing discussions, but it seems like things are moving well and quickly.
Second, I just wanted to say that the whole team has continued to work hard on developments with the website, our social media, and various ways for people to serve with us short-term, medium-term, and long-term. In my appeal this month, I'll make more specific reference to some of these developments. Thank you again for your prayers and support, and also for helping us to get the "word out" on some of these opportunities for service, giving, and prayer.
---
Linguæ Christi's

Tune in October to learn more about Linguæ Christi
I'd like to talk about something really exciting that is coming up in October. Our long-term partners in ministry, First Baptist Church in Orange Park, Florida (FBCOP) are going to be helping us by hosting an event that we are calling a "Linguæ Christi's 1-hour Mission Conference." It is designed to help to give people more information about these people groups and our specific call to serve them in the sharing of the Gospel in their heart languages.
In order to reach as many people as possible, we are going to try something different. Rather than have one or two broadcasts for everyone at a fixed time and location, we are going to have multiple "premieres" through Facebook live on the Facebook pages of Linguæ Christi,  FBCOP, personal pages, and those of other Churches, people, campus ministries, and others. So, as the saying goes, be on the look-out for our 1-hour Missions Conference coming to a screen near you!
If your Church, Campus ministry or you personally would like to host a premiere on your Facebook page, please, contact us here. We'll give you the details as to how to do that.