Centred in Welsh-speaking Wales, this trip is for prospective partners and personnel who want to understand and explore Linguæ Christi's work.
17—22 July 2022
Project Description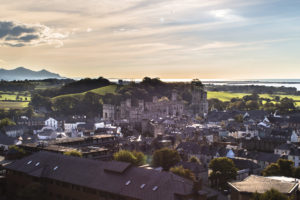 This project is designed to introduce prospective ministry partners and new long-term personnel to the vision, ministry, ethos, and strategy of Linguæ Christi, in one of the primary ministry contexts with practical hands-on experiences and interaction with the culture and missions ministry. Though this project will be centred in Welsh-speaking Wales, a general introduction to the work among all the Celtic languages people groups will be given, as well as an introduction to the expansion of this kind of minority language people group mission focus in the broader European context through Linguæ Christi. This Vision Trip project will be offered twice during the summer to facilitate as many interested people as possible. This project is ideal for :
(1)  professionals involved in collegiate ministry, who would like explore partnership possibilities for involving their students in missions activities in Celtic and other European areas (campus ministers, collegiate pastors, State Convention collegiate ministry representatives, representatives of Christian colleges/universities/seminaries (who might be interested in an academic dimension to partnership missions opportunities for their students);
(2)  Local Church, Association, and State Convention representatives, interested in exploring possibilities for long-term, active partnership with the work of the Linguæ Christi/CeLT;
(3)  representatives of different missions agencies/organisations interested in partnership possibilities with Linguæ Christi/CeLT; and
(4)  individual long-term field missionary candidates, fulfilling their site visit, as a part of the missionary application process.